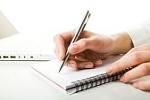 Welcome to our career section. Here you can discover some of our employee benefits, view our current job openings, and access the email link for submitting your resume.
Aerial Data Service, Inc. (ADS) is a full-service geospatial solutions provider. Located in Tulsa, Oklahoma, ADS is centrally positioned within U.S. borders to rapidly deploy for any project. Services provided to diversified clientele include aerial photography, digital mapping, digital orthophotos, Geographical Information System (GIS) databases, mobile, airborne & terrestrial LiDAR and other requested photogrammetric services.
Established in 1964, ADS is a small, HUBZone certified DBE with large company benefits. Employees are offered health and dental insurance, 401(k) retirement plan, medical expense Flexible Spending Account (FSA), paid time off, and other fringe benefits.
---
Positions Available
(as of September 23, 2021)